Make an Online Survey in Minutes
Use the webs easiest online survey maker
Survey
Themes
Settings
Results
Share
Default Themes
Your Themes
Customize
Survey
Lead Capture
Advanced
Integrate
Auto advance to next question
Show survey title / header
Require additional details before displaying results (eg: Email Address)
Allow respondent to skip lead capture
Enter a unique code to vote
Results
Scoring
Grades
Assign Types
Split results across multiple pages
Show answer for each question
Show match percentage for types
Show report of all responses
Show sharing / social media buttons
Show respondent timeline & map
Show only percentages in results
Email results to respondent. Reply to:
Create a list of Unique Codes that you can give to voters to ensure that they only vote once. You can also download the codes as direct links
Start your free Trial
Account
New Survey
Create Quiz
10 million+ Surveys Completed

Start with a Template
The templates below are easily modified to suit your exact requirements, publish your survey in minutes.
How to Make an Online Survey in 3 Steps
Add each of your survey questions above by hitting 'Add Question' and selecting your question type. The right toolbar allows you to edit the settings and behavior of each question.
Hit 'Settings' to adjust the look and feel of your Survey. Hit the 'Results' tab to adjust the behavior of your survey results.
Hit the 'Share' tab. Your online survey is now ready to share. You can share a direct link or embed your survey into your website.
We've got you covered with a full step by step guide on how to make a survey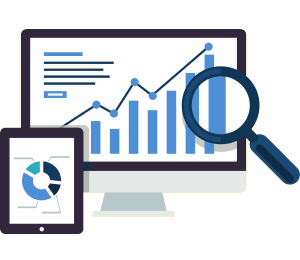 The Easiest Path to
Survey Responses
It takes only minutes to create intelligent and completely customized online surveys using our survey maker. Add your questions, adjust the look and feel and you're ready to collect survey responses. Your survey works automatically on mobiles, tablets and can run directly on our site or be embedded and run on yours. Tailor the look and feel to match your branding and integrate your responses to flow directly into your software. If you're not ready in minutes we're here to help so get in touch.
Simple Flexible Reporting
Seamless Integration
You can filter and report to find the data you're looking for very easily with our live reporting or export to CSV, Excel and other file types. Lighten the workload and have your responses flow directly into thousands of platforms via Zapia. Want to automate email reminders to increase survey completion? We've got you covered. Focus on the feedback not moving data around.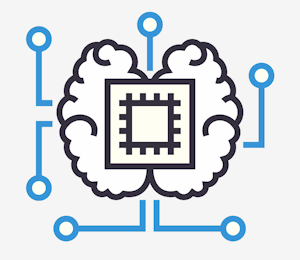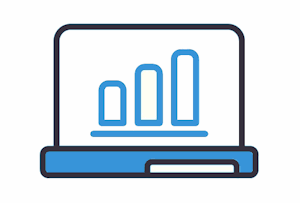 Optimized for Response Rates
We've reviewed the literature to ensure our default settings are optimized for survey response rates. Our survey delivery network operates on a Military grade Global content delivery network with an average response time of less than 0.2s. Every survey by default works on mobile, tablet and desktop. The quality of decisions you make when interpreting your results depend heavily on question design and optimizing response rates.
More Features than you could Possibly Need
Question and Answer Piping
Filter and Segment Reports
Fingerprinting and ID Tech
Keep your workload light and seamlessly integrate with thousands of platforms via Zapia. Want to automate email reminders to increase survey completion? We've got you covered. Focus on the feedback not moving data around.
Top Tips to Improve Online Survey Repsonse Rates
Low response rates and subsequent data bias are the biggest issues facing online surveys. We've reviewed the research and lean on our 10 year+ experience to help you improve survey response rates.
Personalize and pre-contact
Peronsalize your survey invitations and write to the vested interest of your participants. If possible, contact your participant in person to let them know you're sending an email for a serious improvement in response rates. People are more likely to respond to an email from organizations they belong to and people they know.
Keep it short
A study of 25,080 web surveys found a direct relationship between survey length and response rates. Keep your questions short, concise and aim for your survey to take no longer than 15 minutes to complete. Use survey logic to avoid asking unnecessary questions. Ask yourself what you intend to do with the information an answer provides. The aim of a question is to help you make more informed decisions not collect information.
Conduct experiments
Providing you have a large enough base of potential participants test out different email titles, survey lengths and question design before going live to your entire distribution list. Our experience has shown that short titles like 'How did we do?' perform significantly better than longer less personal titles like 'Customer Satisfaction Survey'.
Multiple choice questions and no progress bars
The same 2017 study of 25,080 web surveys found higher response rates to multiple choice questions over open ended and other types, particularly for the first question. Progress bars also lowered response rates. Your goal in survey design is to make it as easy as possible for respondents to answer the questions you're asking.
Update your address list and send reminders
Reminders significantly improve survey response rates. No more than 3 reminders, sent around a week apart appear optimal. According to Yesware's analysis of 500,000 emails the best time of day to send your email is around 6am. If possible consider following up with other mediums like phone and social media.
Incentives do work
Incentives do increase response rates to surveys but there are a few simple guidelines. An incentive provided immediately upon completion will yield the greatest impact and a $5 reward works significantly better than a $1 reward so be generous. Our survey maker allow you to add custom thankyou messages which can be used to provide various types of incentives like coupons and prizes.